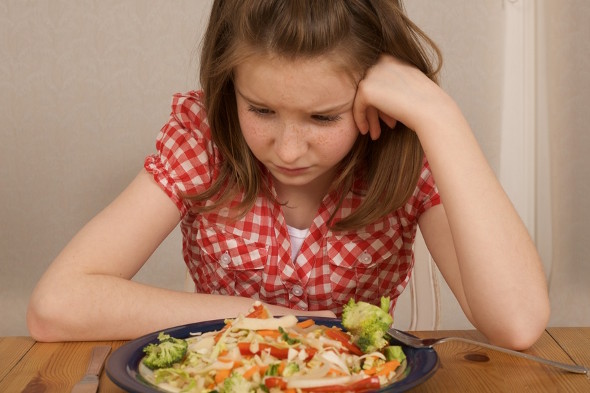 Qualified Counsellor and Eating Therapist, The Food Doctor Clinic, Harley Street
Eating disorders start for many reasons. They are very complex, often many factors contribute to them and these can change during the course of the disorder. It isn't easy, or in fact worthwhile, to try and pinpoint one thing or to blame anybody. However it is useful to understand what factors are often present and to consider how these can be overcome or to recognise them early.
Being a parent is not an easy task. Just having an awareness that tension and stresses at home can often affect growing teenagers in negative ways is helpful. Communication is key, and checking out how they are and allowing them some space to grow and experiment with life can be powerful tools to their wellbeing.
Perhaps a child is being bullied at school about their body shape or they feel different from the crowd. These negative self-worth feelings, if not expressed, can lead to distorted thinking and extreme behaviour or dieting. Often peer pressure or just copying habits or behaviours of others can lead to more extreme behaviours which get out of control. Feeling insecure and lacking self-worth and assertiveness skills can mean they are more vulnerable.
Research has shown that catching and treating an eating disorder early, particularly in young people, can often prevent long term serious illness or reoccurrence of symptoms in later life. There are many pressures on young people today and they may not yet be equipped intellectually or emotionally to deal with the stress or to process difficult emotions. We, as parents, however, can help guide and teach them to cope with life's issues and help them learn to love themselves and be proud of who they are. Here are some things to consider.
Knowledge about food
Food is fuel and we need it to mentally and physically function. Teaching them about good nutrition and eating regularly to maintain good blood sugar levels is vital.
Dieting
Notice your child's eating habits. Are they restricting food, losing weight, behaving strangely, lacking energy? Ask tentative questions (see Yvonne's article and video How to Recognise if Your Child Has an Eating Disorder on KarenDoherty.com).
Self-esteem
Give them plenty of compliments and be careful with criticism; they need reassurance and nurturing to discover who they are. Love them for who they are. To help them have a good body image, love them no matter what their body shape and what they look like.
Listening to feelings
Give them space to talk and don't be too quick to judge. You don't have to do anything, just listen. Let them express their feelings, negative or not. It's ok to have strong feelings. We need to allow them to express them safely.
Coping skills
Help them to deal with problems and teach them to cope with challenges; useful tools in life. It's ok to fail. We learn by our mistakes.
Get help and support for them
Don't be afraid to seek help from a GP or Eating Disorder Specialist if you have concerns.
Get help for yourself
If you feel out of your depth or that your own issues are clouding your decisions, think about getting help for you. Do you need some expert support for yourself?
If you feel worried or concerned for your child's health, please seek help from a professional.
Yvonne sees clients at The Food Doctor Clinic, 13 Harley Street, London W1G 9QG
(020) 7792 6720
www.TheFoodDoctor.com