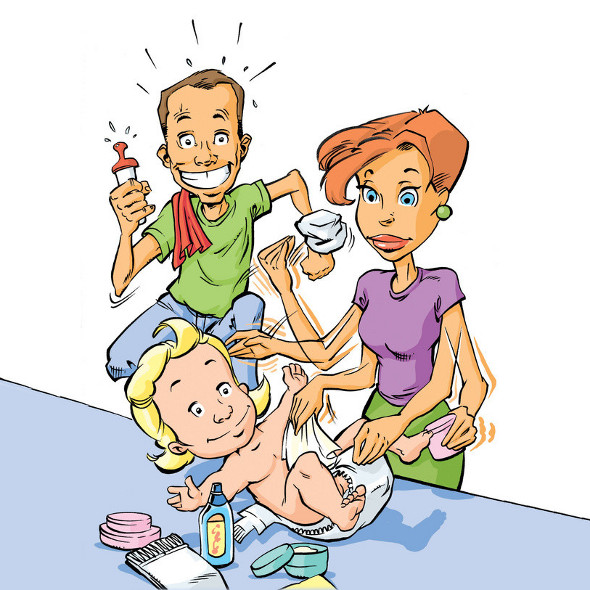 By Alex Davies, Features Writer, Mother & Baby
The two of you have been a baby-handling team. Like a non-criminal Bonnie and Clyde, you've stuck together through nappy change disasters and sleepless nights with more sass than Jay-Z and Beyoncé. But that time has come: your partner's paternity (or maternity) leave is over and they'll soon be back to work, leaving you to care for the baby – alone. What are you going to do?
It's not going to be easy for either of you to negotiate the details of who is going to do what when. Like all transitions, it will take a little time to get organised and get used to it. Just think of it as another step on your adventure through parenthood, and arguably one you can handle; after all, you've done the 4am feeds and managed to work a car seat. I spoke to Alex Davies at Mother & Baby about how to make this time easier for all of you.